This is the second book in the Veronica Rossi's Under the Ever Night series. If you are not familiar with these books go to your nearest library and put them both on hold NOW. I would say just check them out but I bet there will be a waiting list.
The Jist: In Through the Ever Night Aria and Perry are reunited and it feels so good (in singing voice)! … For about ten minutes. As the new Blood Lord, Perry wants Aria to stay with the Tides but they are not nearly as found of the outsider as their new leader. And what's worse, the Anther storms are getting stronger and more deadly by the day. Perry and Aria are faced with some difficult decisions in an effort to save the ones they love.
My take: I love, love, LOVED this book! It is so rare that a sequel is as engaging, if not MORE engaging, than the first book. There are just so many things to love about this book, so I will stick to my Top Three!!

Perry and Aria: If I thought I loved watching them fall in love in the first book, I enjoyed watching how that love evolves even more in this book. Everything about them makes you fall right along with them. The bond between them just makes me happy!


Roar: Roar & Liv, Roar & Aria, Roar & Perry, I just love Roar! He is just the ultimate in every way! Urgh I just love him through the whole book!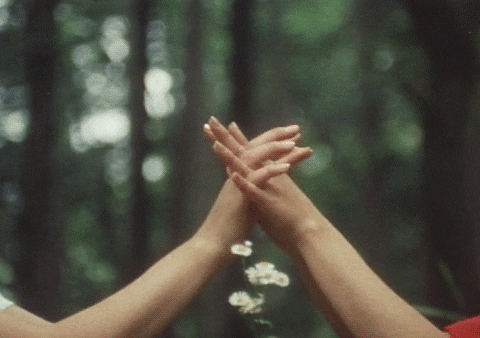 Everybody else: Veronica Rossi is just amazing at character development! She makes you feel, I mean really feel something for every character she introduces. Cinder, Willow, Talon, Sable, Hess, I have very strong emotions towards them all. It's not always positive emotions but they are all very strong.
Wrap Up: This book is AMAZING! This series is WONDERFUL and she needs to let us read the final book like NOW! For me this book has a little of all of my favorite things, extraordinary humans, heart wrenching romance, a dystopian society and a story that pulls you into an exciting new world!
I know I started with this but seriously, if you haven't read these book go now and read them! If you don't like them you can yell at me! But you're gonna like them.
Can anyone back me up on this?!
Have you read Under the Never Sky or Through the Ever Night? What did you think?!
I really want to know because none my friends read and they all think I am crazy when I get emotionally attached to books!
FYI: Book three,
Into the Still Blue
is expecting to be released
January 28. 2014
!!!