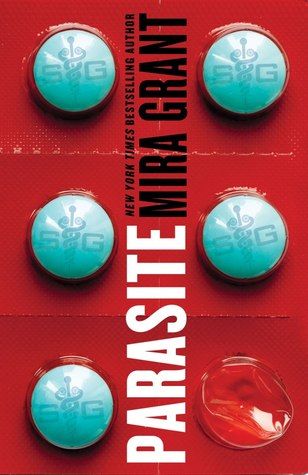 Title: Parasite
Publication Date: October 29, 2013
A decade in the future, humanity thrives in the absence of sickness and disease.


We owe our good health to a humble parasite - a genetically engineered tapeworm developed by the pioneering SymboGen Corporation. When implanted, the tapeworm protects us from illness, boosts our immune system - even secretes designer drugs. It's been successful beyond the scientists' wildest dreams. Now, years on, almost every human being has a SymboGen tapeworm living within them.


But these parasites are getting restless. They want their own lives...and will do anything to get them
.
My very first thought when I finished Parasite was "It's over?! That's how it end?!" I was a little annoyed with ending because things where getting juicy! Now I have to wait until the next book comes out to find out what happens next.. urgh!!
But to be honest if the story had gone on much longer it would have been and Harry Potter number seven sort of situation, I have no problem reading a one thousand page book but they do get a bit clunky to carry around. Maybe that's way these series go on and on, that the money and fandom you can get out of a long series.
Anywho, I LOVED this book! Love love loved it! This was such a different take on the zombie apocalypse. The thought that a company makes a lab grown parasite that will cure all human aliments is just plain brilliant. It seems like exactly the thing that would become more about the business than the science very quickly which seems to be exactly what happens in the first book of the Parasitology duology, Parasite.
Sally Mitchell is a living legend for reason's she honestly can't remember. She was in a car accident that lead to her being clinically brain dead and in, literally, the last hour she awoke from her coma with no recollection of who she was, where she was or even how to speak. Sally had to relearn everything and she is not the Sally that her family remembers. She even goes by Sal now.
It is thought that her SymboGen tapeworm saved her life, which has helped solidify SymboGen's tapeworm in the eye of the public. SymboGen has taken a special interest in Sal and have taken her medical care into their own hands. Even if Sal isn't a huge fan of being an on call lab rat, there isn't much she can do about it since they are saving her family tons of money by taking care of all of her medical expenses.
This is a large book so that's all I can really say without giving this awesome story away. I loved the subtle scariness of the "walking sleep", as it was called in the book. There is a slow building up to the panic and we get a tiny bit of information at a time as to what might be causing this strange illness and what this all has to do with Sal. Maris Grant knows how to do scary because honestly is not the in your face kind of stuff that is super scary, it's the not knowing that gets to you.
At many different stages of the book there are pieces of articles and studies that go along with the progression of research and development of the SymboGen parasite. I loved these little sections and looked forward to them. I almost went though and read them all but I am glad I stopped myself because I would have ruined the story. It's so cool that Grant was able to come up with such a complete and medically comprehensive back story. It was great and made the whole story make so much sense and seem totally passable.
If you are a fan of "zombies" novels this the book for you! It is a great twist to the zombie apocalypse and it will make you never want to follow modern medical trends, just in cases they could turn you into a zombie.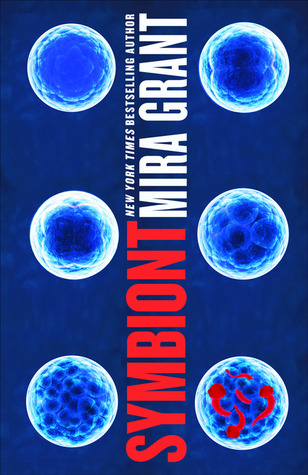 Expected release:Nov. 25th 2014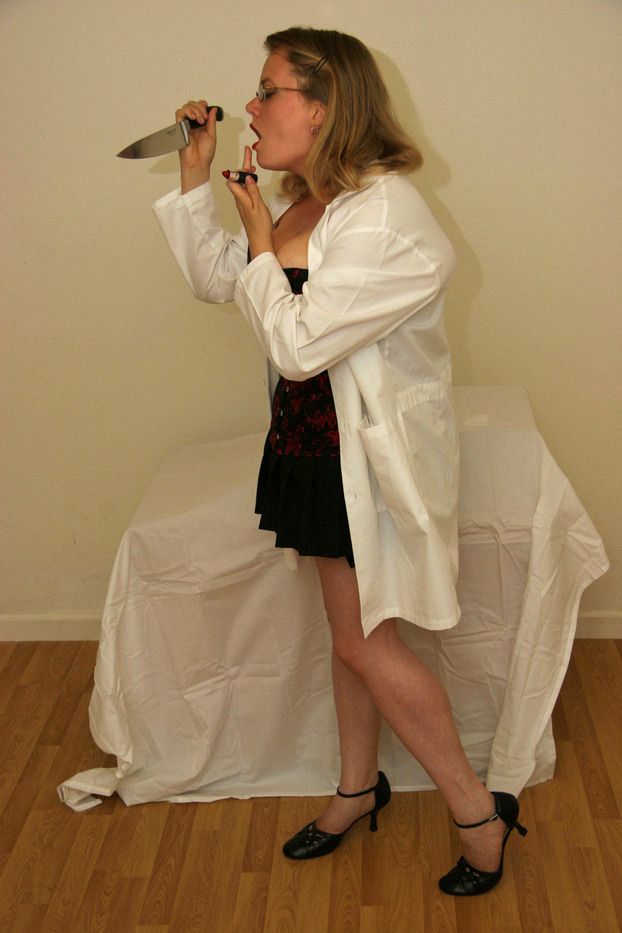 Born and raised in Northern California, Mira Grant has made a lifelong study of horror movies, horrible viruses, and the inevitable threat of the living dead. In college, she was voted Most Likely to Summon Something Horrible in the Cornfield, and was a founding member of the Horror Movie Sleep-Away Survival Camp, where her record for time survived in the Swamp Cannibals scenario remains unchallenged.
Mira lives in a crumbling farmhouse with an assortment of cats, horror movies, comics, and books about horrible diseases. When not writing, she splits her time between travel, auditing college virology courses, and watching more horror movies than is strictly good for you. Favorite vacation spots include Seattle, London, and a large haunted corn maze just outside of Huntsville, Alabama.
Mira sleeps with a machete under her bed, and highly suggests that you do the same.
Mira also writes as
Seanan McGuire